© Huw Cole. Made With Serif WebPlus.
Music written for any occasion. Please contact me for more information.

Born in Bleanau Gwent, Richard Huw Cole studied composition at Charterhouse School under the RWV composer in residence Patrick Hawes before attending Cardiff and Bristol Universities receiving a Masters degree in music in 2000.
Three Ancient Welsh customs has been written with the aim of providing challenging and engaging music to lower section brass bands. The three customs are now rarely performed...
The Blaina Overture was commissioned by Colin Jones and Blaina Brass Band with funds provided by the Arts Council of Wales and was given its first performance by the Cory Band at Nant-y-glo Lesuire Centre on April 30th 2000.
Chapter 1: Pre-Nineteenth Century

Chapter 2: Industrial Life in Nant-y-glo and Blaina

Chapter 3: Civil and Social

Chapter 4: Struggle of the Workers

Chapter 5: Education

Chapter 6: Religion
Good luck to all the third section finalists on the 23rd September 2012. I hope that you enjoyed the challenge of Three Ancient Customs, and that you all take something away from the experience - wether technically or musically.
Web press interviews on Three Ancient Customs:
http://www.4barsrest.com/articles/2012/1325.asp
http://www.all4brass.com/Music.html
More interviews in recent publications British Bandsman, and Brass Band World magazines.
Three Ancient Customs Challenge at National 3
rd
Section Finals
A History of Nantyglo and Blaina by David James is reproduced here as the original manuscript held at the local library in Blaina was in a poor state when researching material for the Blaina Overture.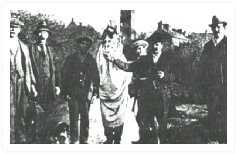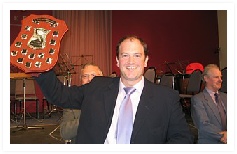 A History of Nantyglo and Blaina by David James